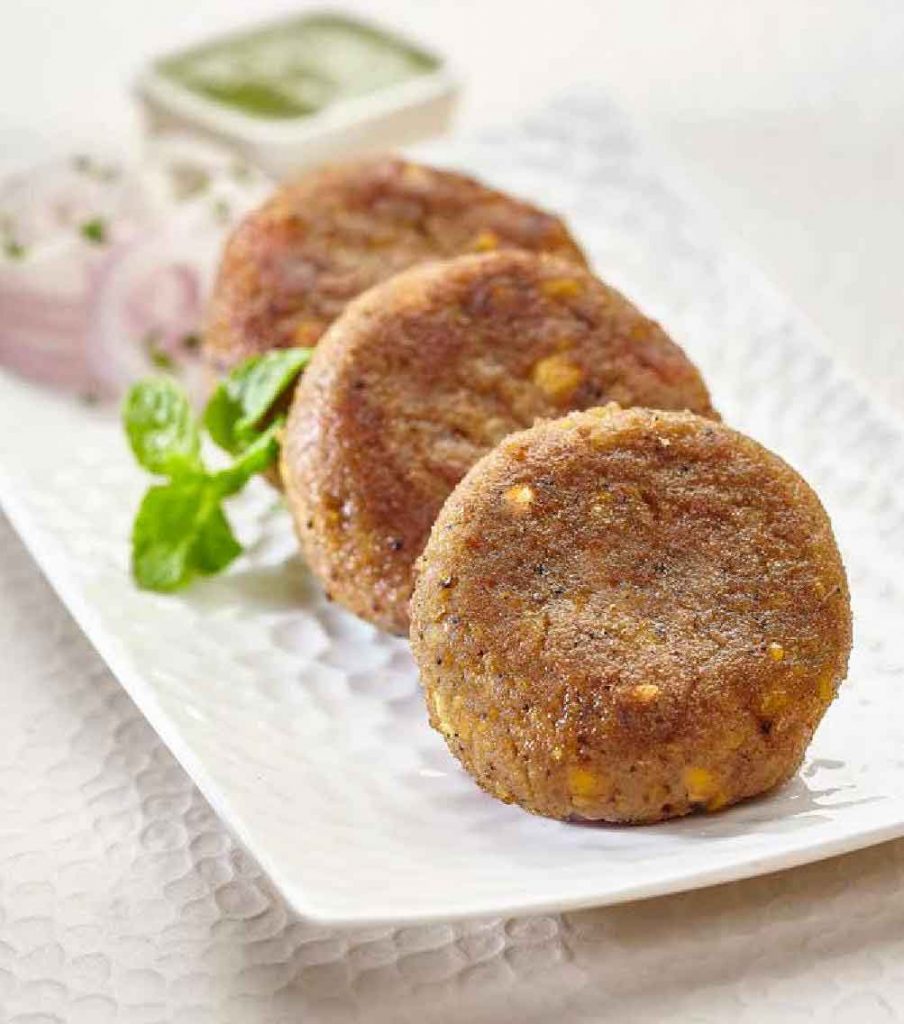 | | |
| --- | --- |
| Soya nuggets, soaked in hot water | 2 cups |
| Porna Rice Bran oil | 6 tablespoons |
| Garlic, roughly chopped | 5 cloves |
| Ginger, roughly chopped | 1 inch piece |
| Split Bengal gram, soaked | 2 tablespoons |
| Brown onions | ¼ cup |
| Salt | to taste |
| Mint leaves | 8-10 |
| Garam masala powder | ½ teaspoon |
| Red chilli powder | ½ tablespoon |
| Dry pomegranate seeds | 1 teaspoon |
| Ghee (Clarified Butter) | 1 tablespoon |
| Corn flour (Optional) | 3 tablespoons |
Tandoori Chicken Tokri Chaat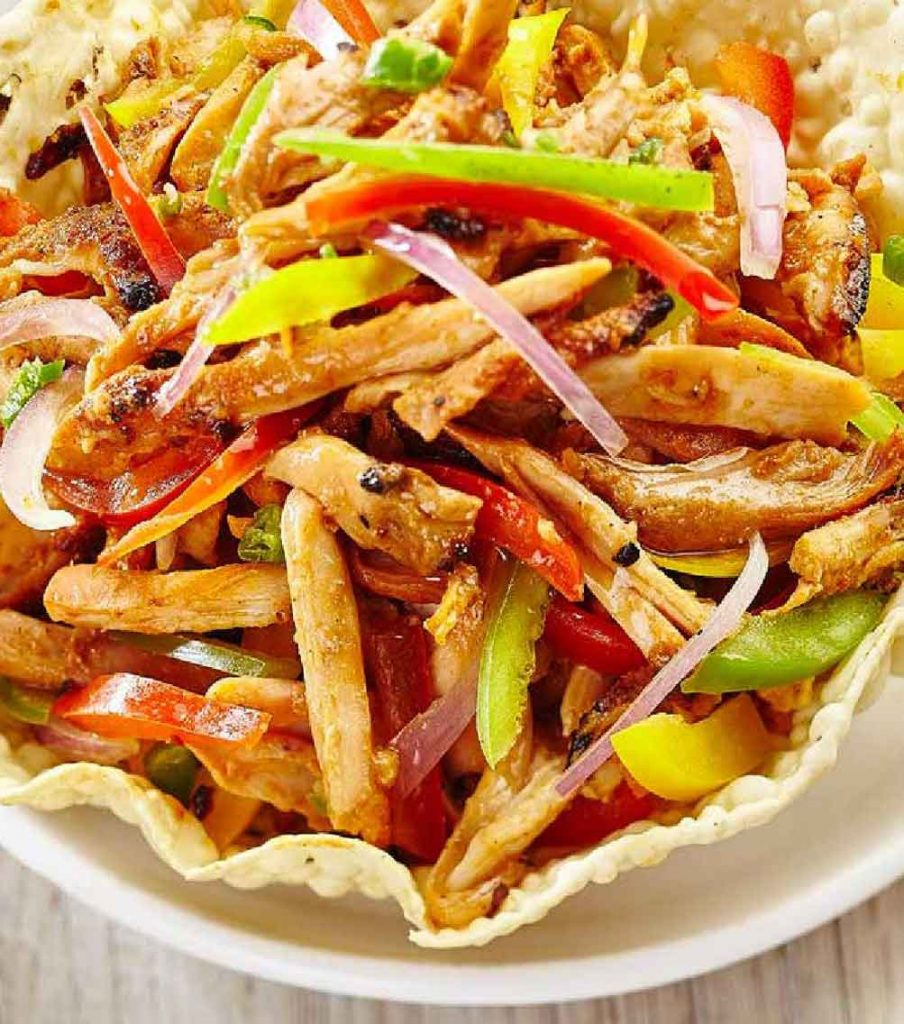 | | |
| --- | --- |
| Boneless chicken breasts | 2 (150 grams each) |
| Kashmiri red chilli powder | 1 teaspoon |
| Ginger paste | 1 teaspoon |
| Garlic paste | 1 teaspoon |
| Hung yogurt | ½ cup |
| Salt | to taste |
| Lemon juice | 2 tablespoons |
| Garam masala powder | ½ teaspoon |
| Mustard oil | 2 teaspoons |
| Porna Rice bran oil | 2 tablespoons |
| Green capsicum, cut into juliennes | 1 medium |
| Yellow capsicum, cut into juliennes | ½ medium |
| Red capsicum, cut into juliennes | ½ medium |
| Onion, sliced | 1 medium |
| Green chillies, chopped | 2 |
| Chopped fresh coriander leaves | 2 tablespoons + to garnish |
| Chaat masala | to sprinkle |
| Papad | 4 |

Make incisions on the chicken breasts on either side with a sharp knife.

Mix together red chilli powder, ginger paste, garlic paste, hung yogurt, salt, one tablespoon lemon juice, garam masala powder and mustard oil in a bowl. Rub this mixture all over the chicken breasts and keep in a refrigerator to marinate for three to four hours.

Preheat oven to 200° C.

Thread the chicken onto skewers and cook in the preheated oven for ten to twelve minutes or till the chicken is nearly done. Baste with Porna Rice Bran oil and cook again for four minutes more.

Remove from oven, cool and shred.

Put the shredded chicken into a mixing bowl. Add green, yellow and red capsicums, onion, green chillies, coriander leaves, remaining lemon juice, chaat masala and salt and toss well.

To make the tokri, roast the papads, one by one, and place immediately in a bowl so that it takes the shape of the bowl.

Spray a little oil on the tokris and put equal portions of the chaat into each tokri. Garnish with coriander leaves and serve immediately.