Provides balanced
nutrition
Reduces Cholesterol
Gives good taste
& Aroma
for the food
Improves immune system.
Rich in Liric Acid.
Rich in Protein
Improves energy levels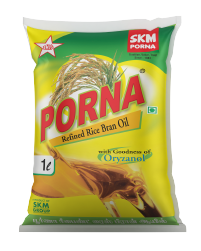 PORNA Rice Bran Oil
Launched in the year 2006, Rice Bran oil is our flagship product. Porna is a physically refined oil and rich in Oryzanol.
---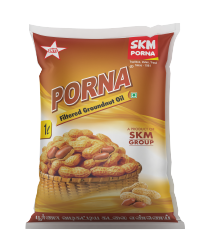 PORNA Filtered Groundnut Oil
Groundnut oil is rich in vitamin E, Gives Traditional taste and aroma to the food.
---
---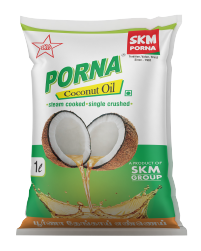 PORNA Coconut Oil
The specialty of the PORNA pure coconut oil is, it is manufactured from the premium copra and it is a single crushed product
---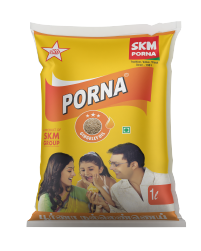 PORNA Gingelly Oil
Gingelly oil is an edible vegetable oil derived from sesame seeds also known as Til oil. It is Rich in protein.
---
---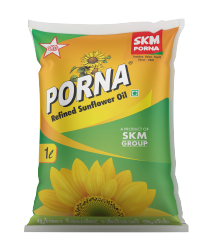 PORNA Sunflower Oil
PORNA SUN FLOWER OIL is one of the cooking oil derived from Sunflower seeds which contains more vitamin E.
---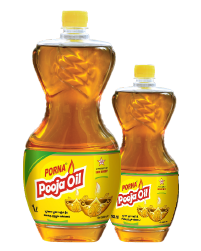 POOJA Oil
PORNA Pooja oil is developed from a blend of unique combination of five traditional holy oils with sandal fragrance.
---